(2016) VISIONS DU REéL (Nyon, Swisse)
(2016) EBS INTERNATIONAL DOCUMENTARY FESTIVAL (Seul, Korea)
(2016) ShorTS FILM FESTIVAL (Trieste, Italia) / SNCCI CRITICS AWARD / AGPCI Best Production award
(2016) CINEMED 2016 (Montpellier, France)
(2016) SOTTO18 FILM FESTIVAL (Torino, Italia)
(2017) PIEMONTE MOVIE gLOCAL FESTIVAL (Torino, Italia) / TORET "ALBERTO SIGNETTO" BEST FILM AWARD
(2017) VISIONAR FILM FESTIVAL (Berlin, Deutschland)
(2017) PREMIO CINEMA GIOVANE DI ROMA (Roma, Italia)
(2017) PREMIO MARCELLINO DE BAGGIS - FESTIVAL INTERNAZIONALE DEL CINEMA DOCUMENTARIO (Taranto, Italia)
(2017) SOLE LUNA DOC FEST (Palermo/Treviso, Italia)
(2017) GALLIO FILM FESTIVAL (Asiago, Italia) / BEST SCREENPLAY AWARD
(2017) PRESENTE ITALIANO (Pistoia, Italia)

(2016) FILM DELLA CRITICA SNCCI - Sindacato Nazionale Critici Cinematografici Italiani
(2017) NASTRI D'ARGENTO / FINALIST BEST DOCUFILM
(2017) DOC/it PROFESSIONAL AWARDS / BEST PRODUCTION AWARD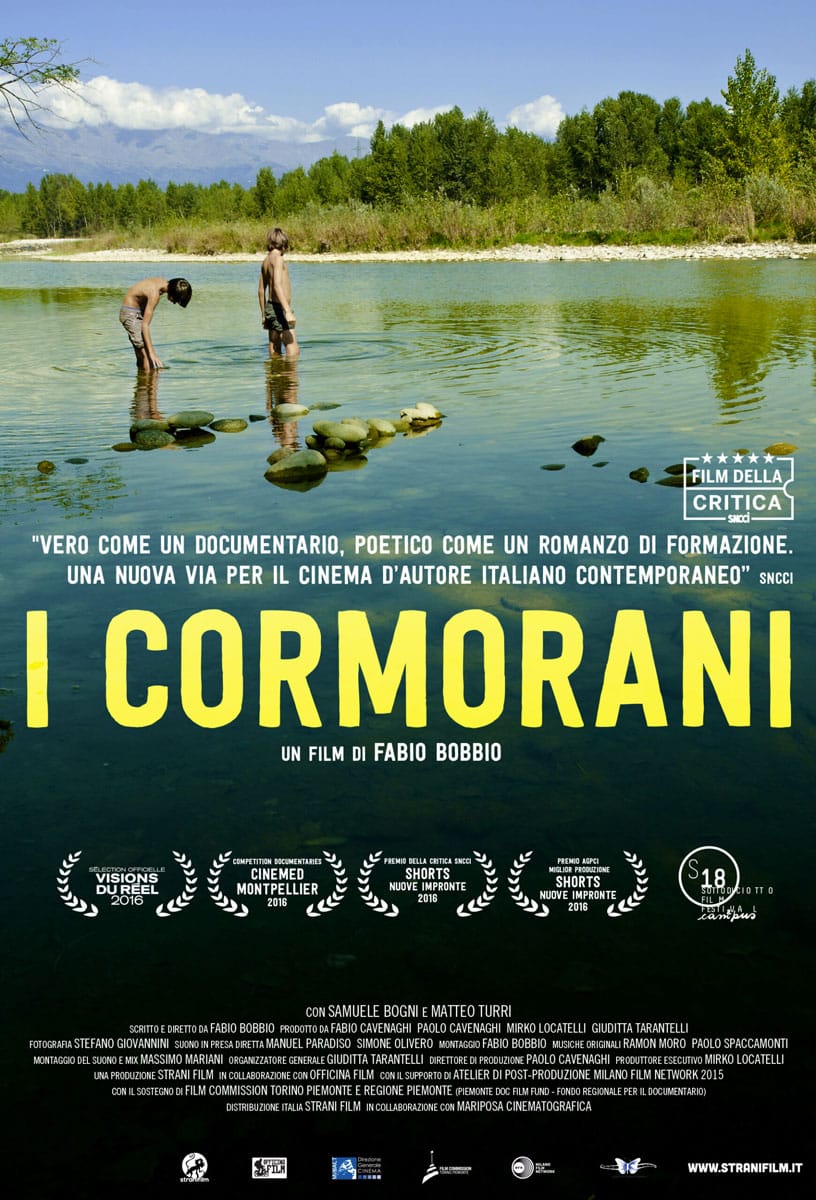 In the summer of their twelfth year Matteo and Samuele spend their days between the river, the forest and the shopping centre, but compared to previous years, something is changing.
The game becomes boring, imagination gives way to discovery, adventure turns into life experience.
A summer without beginning and without end, the story about a friendship, an age and a land which are obliged to change with the inexorable passage of time.

"I have a vivid memory of that hot summer in the country, the river at sunset, the mosquitoes and the village fête, and those afternoons in the woods when we didn't know what to do, because playing was childish, and we were no longer children.
Or perhaps it is not a memory, maybe they are images that I have seen in a movie, or read in a novel.
When I met Samuele and Matteo, I asked to film them during the length of a summer, without a real script, with a nimble crew, so that the making of the film was a kind of role-playing game, an adventure for everyone.
Preferring a "situation set-up" to a mise-en-scene and creating fictitious boundaries within which the characters could move freely, I was able to experiment with an open and variable tale, so that the story could be born and be layered in a continuous exchange with reality."

In associacion with
Film Commission Torino Piemonte - Doc Film Fund / MiBACT
Producers
Fabio Cavenaghi / Paolo Cavenaghi / Mirko Locatelli / Giuditta Tarantelli
Distribution
Strani Film / Mariposa Cinematografica / CG Entertainment
With
Samuele Bogni / Matteo Turri / Valentina Padovan
Sound
Manuel Paradiso / Simone Olivero
Sound mix
Massimo Mariani
Music
Ramon Moro / Paolo Spaccamonti